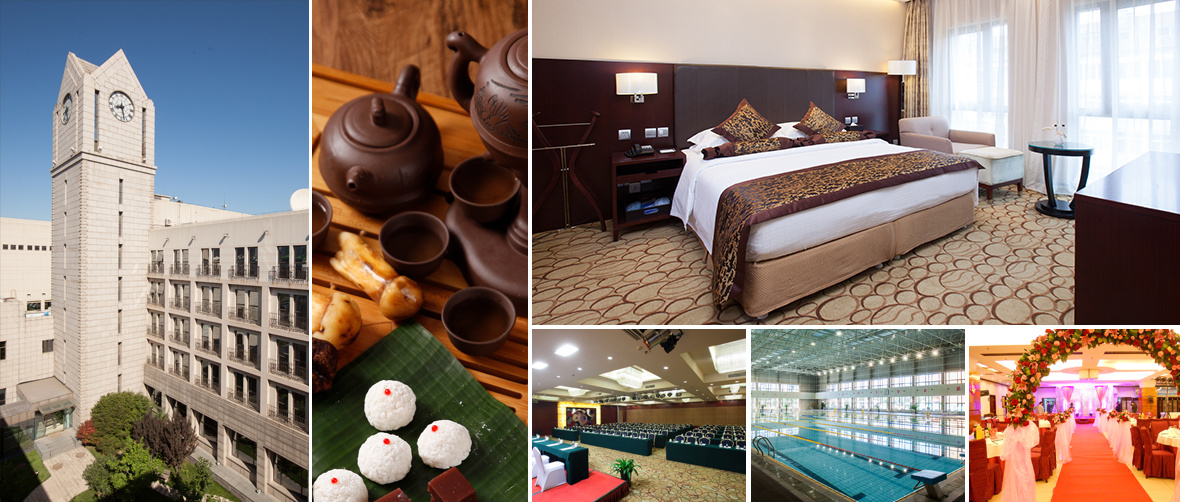 Beijing Kuntai Jiahe Hotel is a four-star high-end hotel with modern German architectural style, integrating conference, leisure and entertainment. Its luxurious interior decoration creates an elegant and comfortable environment for guests. It is a contract hotel for the 2022 Winter Olympics.
The hotel has 230 elegant and warm rooms, 14 conference rooms of different sizes, multi-functional meeting and banquet venues that can accommodate 500 people, advanced conference facilities and considerate conference services to meet a variety of conference needs, and special facilities for the disabled in all areas of the hotel to provide exclusive services.
The unique Zuiyunxuan Chinese restaurant provides Sichuan, Shandong, Guangdong and other styles of cuisines, and the exquisite and unique Four Seasons Cafe provides European-style exquisite western food, Chinese and Western buffet, providing an elegant dining environment for business banquets and family and friends gatherings.
The sports center covering an area of 6500 square meters provides you with swimming, tennis, KTV and other colorful projects.